| | |
| --- | --- |
| THE TOASTERS: "SKA JERK" 7"! | September 26th 2018 |

We're overly thrilled to finally announce that we will be releasing the next single from US ska pioneers THE TOASTERS; a 3 track EP containing covers of old 1960s soul gems!

This will be the 4th release in our TIGHTEN UP series but to do it somewhat differently this time we decided to make 5 completely unique editions with artwork created by different designers from around the world. Watch this space over the next weeks where we will reveal the artwork and presales of these limited editions.

| | |
| --- | --- |
| NEW TIGHTEN UP RELEASE AND NEW BOOK OUT! | May 31st 2018 |

Last month we sent out our second book - the second collection of short stories from Rasmus Hastrup entitled "De Ting Der Sker". For more info be sure to check out our socials. Our 3rd book release is slated for a late 2018 release, so more on that one shortly too.

On a different note we're very happy to report that we'll finally have a new TIGHTEN UP release out by the end of the year. We have had a handful of projects fold but now we're finally there. More on this one very, very soon! Namaste!

| | |
| --- | --- |
| WE'RE SHAKING OFF THE DUST! | January 15th 2017 |

Enough with the explanations - we've been laying low quite deliberately. Well, that's not entirely true since our first book was actually published less than 4 months ago! But in terms of record releasing we've been holding back a little, assessing and waiting for the right time to move on.

We're not quite there yet but we have a few projects we're looking into that we hope will materialize over the course of this year! That's about all we can say.
Please do check back every now and then and don't hesitate to get in touch. Namaste!

| | |
| --- | --- |
| FIRST RELEASE ON SCREAMING BOOKS! | August 23rd 2016 |

FINALLY! It's been a long journey but we're extremely happy to finally announce the release of our very first book on our imprint SCREAMING BOOKS!

On September 30th we will release the debut release from Danish author Rasmus Hastrup, a collection of stort stories entitled "LIV"! 12 absolutely stunning stories about life (and death!).

From September 1st until release date September 30th we will do an exclusive pre-order on Screaming Store with a limited batch of signed copies. Stay tuned - also for a nice little reception in Copenhagen!

| | |
| --- | --- |
| IT'S ALIVE....! | May 6th 2015 |

Admittedly we've been absolutely horrible at maintaining this website (and all other platforms really) and rather than making promises of better times, we'll just tell you what's new rigth now!

In March we put out the latest EP from Danish rapper L.O.C. entitled "Grand Cru"; an amazing mix of hip hop and crooner/swing style! You can purchase it right here! As usual there is a limited edition of 25 copies out there too - and more on those few remaining copies shortly!

An update on SCREAMING BOOKS will follow during summer. We should be closing in on our first release as we write...

| | |
| --- | --- |
| A NEW YEAR / A NEW BEGINNING! | January 3rd 2015 |

Hello good people! We'd like to wish you all a happy new year and add a few lines on the first few projects we have going!

Firstly we're beyond anxious to get our first SCREAMING BOOKS project underway, which will happen during 2015. We will reveal more shortly.
Secondly we're hoping to release another license in the first half of 2015 as well as manifest TIGHTEN UP by releasing a full length album.

Take care, keep checking back and visit our SCREAMING STORE for a blow out sale very soon!

| | |
| --- | --- |
| NIKI BERNARD - NEW ARTIST ON SCREAMING RECS! | Sept 29th 2014 |

We're beyond excited to announce that we will release the debut 12" EP from Danish rapper NIKI BERNARD on a license through SGMD on October 16th!

The 29 year old rapper (writing in English!) has taken his time to complete this 5 track masterpiece and unleashed the beast today! "DOXY" is the name and the lyrical content deals with lust, dreams, jealousi, weakness, frustration, love, hate, the forbidden, the secret and the exciting!
From today and for the next 12 days you can download for free here - and the vinyl will be out Oct. 16th - meaning you can pre-order here!

| | |
| --- | --- |
| A LONG DUE UPDATE! | July 12th 2014 |

We're getting pretty crap at updating this site for some reason - although tons of stuff is happening! So just to run through the whole thing here:

The BABYLOVE & THE VAN DANGOS "Any Port in a Storm" 7" was released in May and is featured in our shop! We have imported some superp casual street wear - polos from Hawkins & Joseph that you can also buy in our shop. Screaming Books will be launched very shortly - stay tuned for the first release! The 1-DAY HARDCORE SHOWDOWN is just around the corner - more on that by the end of this month! Finally - find all our release in PladeBiksen 43 in Copenhagen!

| | |
| --- | --- |
| BABYLOVE & THE VAN DANGOS! | March 30th 2014 |

We're very excited to announce our next release - the 3rd in the line of TIGHTEN UP 7 " series releases! This one from Denmark's premiere ska & rocksteady outfit BABYLOVE & THE VAN DANGOS!

They're here with their spanking new single - in 2 different versions; a soul and a ska version!
"Any Port In A Storm" is portraying thoughts going through the head of a father - a realization of doing anything out of love for a newborn baby girl. Go anywhere, sacrifice anything, kill anyone...
Stay tuned for pre-order details and tour dates!

| | |
| --- | --- |
| L.O.C. - SAKRILEGIUM! | January 28th 2014 |

As we announced earlier this month we are fortunate to be involved with yet another L.O.C. album - this time the 9th studio album entitled "Sakrilegium"!

As was the case with the 2 previous outputs, "Prestige Paranoia Persona" vol. I & 2, we have a license for a one-off limited vinyl batch of 475 copies. "Sakrilegium" comes as a 2xLP on 180 gr. black a wax in a gatefold sleeve with lyric inlays.
You can pre-order the album through our webstore these final days and naturally purchase it after the release date while supply lasts!

| | |
| --- | --- |
| 2013 -> 2014! | December 30th 2013 |

2013 is closing in on us and by that we're entering our 5th year as a vinyl-only label when 2014 comes knocking! With 15 releases, a 16th due out in January and a label imprint with a life of its own - we can only say it's been a marvellous ride so far!

In just over a week's time we can start revealing the first of our 2014 activities and from then on end we'll post news here as we can. Concering TIGHTEN UP we will issue our 3rd single format in April - more news on artist and title in February! HAPPY NEW YEAR!

| | |
| --- | --- |
| PRE-ORDER AND RELEASE PARTY! | October 27th 2013 |

We're finally ready with the LEO & THE LINEUP "Run-Around b/w Gotta Go" 7" pre-order! It's our second TIGHTEN UP release slated for December 13th launch but get your pre-order in now and get one of the low numbers! This items comes with a dropcard containing exclusive material as well as a full colour inlay! Pre-order right here!

Also - on December 13th the band will throw a bonafide release party in Copenhagen with free beers for early birds, special guests & DJs and naturally a live performance. This goes down at BETA in Copenhagen and tickets band be found here as of October 28th!

| | |
| --- | --- |
| LEO & THE LINEUP - SECOND BAND ON TIGHTEN UP! | August 23rd 2013 |

Here is the 2nd TIGHTEN UP release, showcasing sounds from one of the most exciting new ska/reggae bands in Denmark; LEO & THE LINEUP!

The 9-piece (don't mind the picture!) toes the line between ska and reggae, with a heavy dose of soul. The 7" will feature "Run-Around", a certified live classic and foot-stomper as the A-side and "Gotta Go", an up-tempo gem that tells a little story about the ups and downs of romance. Both are bonafide party starters!

Release is slated for December - stay tuned for pre-order details!

| | |
| --- | --- |
| "CAPE ZERO" PRE-ORDER UP NOW! | August 1st2013 |

In exactly 1 month from now SCARRED BY BEAUTY will put out their sophomore album "Cape Zero" and today we start the pre-order! The band has decided to donate all proceeds from the pre-order period and the release party to chairty, which you can hear and read more about here. The release party is August 29th at KB 18 - sign up here!

By pre-ordering this album you will donate 6 EUR to the children who grow up in an SOS children's village in Hargeisa, Somaliland, supported through SOS Children's Villages Denmark.

| | |
| --- | --- |
| RANKING ROGER PRE-ORDER IS UP! | July 22nd 2013 |

We're happy to inform you that we have started the pre-order for the RANKING ROGER "Muscle Ska / Civilization" 7" single due out August 16th. So by ordering now through our webshop you will be certain to receive your copy immediately after the release date!

On a slightly different note - in a few weeks we will launch a few very limited TIGHTEN UP batch of merch items; a black t-shirt, a chocolate brown t-shirt and a bottle green crewneck.
Kick the donkey - this is the real deal!

| | |
| --- | --- |
| RANKING ROGER 7" ON TIGHTEN UP! | July 16th 2013 |

It's with so much excitement that we can announce our very first TIGHTEN UP release - coming out August 16th. It's from none other than the legendary RANKING ROGER (The Beat & General Republic).

The 7" single will hold his signature song "Muscle Ska" from his "Inside My Head" solo album from 2001 as the A side and the B side will be the previously unreleased gem, "Civilization", recorded in Jamaica 1989 and featuring Sly & Robbie who also produced the track.
Pre-orders will be up shortly along with more detailed info.

| | |
| --- | --- |
| NEW SKA, ROCKSTEADY & REGGAE IMPRINT! | June 19th 2013 |

Screaming Records are realizing a year-long dream by launching a label imprint specializing in Jamaican music. With focus on that of original ska/rocksteady and reggae, as well as modernized versions of the genres, TIGHTEN UP sets out to play a role of both historic and contemporary outlet.
In perfect allignment with Screaming Records each TIGHTEN UP release will come in limited and hand numbered vinyl editions. Our primary mission is to keep a steady flow of 7" releases, in a regular series format, but our vision is to branch out and include the full length format.

| | |
| --- | --- |
| SCARRED BY BEAUTY ON SCREAMING RECORDS! | June 5th 2013 |

We're extremely happy to finally announce that we will be releasing the sophomore album "Cape Zero" by Danish hardcore band SCARRED BY BEAUTY. Redfield will handle all digital as well as CD.

The band's new material reveals a matured and more 'easy listening' band much more aware of their destinct hardcore sound and with an uplifting understanding of how to capture their live energy and tap it into the desired formats. "Cape Zero" was recoreded over 12 days and will be released on August 30th in all of Europe. Stay tuned for pre-order.

| | |
| --- | --- |
| RUINED ULTRA LIMITED SOLD OUT! | May 8th 2013 |

It's always nice when we can announce sold out items and it happened again thursday at the RUINED release party; all ultra limited copies were sold before the end of the night!

A large chunk of the 3 different regular editions were sold as well, so if you're interested in all copies be sure to get the bundled before it's too late. They're selling here!
Next RUINED show is with the legendary Bulldoze from New York on May 24th at HUSET Kbh. Don't miss it.

| | |
| --- | --- |
| RUINED PRE-ORDER AVAILABLE! | April 20th 2013 |

It's Record Store Day today and what better way to mark that day by starting the RUINED pre-order!

You can now pre-order all 3 different colour versions - coke bottle green, transparent beer and deep purple transparant - plus you can order the 3 package bundle at a cheaper price! You can find all options right here in the shop!
On May 2nd at BETA, Copenhagen you can buy your presale copies exclusively at the show. See you in the pit!
| | |
| --- | --- |
| RUINED - COVERS & COLOURS! | April 16th 2013 |

There is less than 3 weeks until we unleash the debut EP from local hardcore act RUINED - and now we're finally ready to reveal the cover artwork and the vinyl colours!

There will be 3 different colour versions - coke bottle green, transparent beer and deep purple transparant. Naturally we're making the covers match the vinyl colours and each version will come in 100 copies. The tracks are as follow: 1) VI 2) Expired 3) Restless Soul 4) Pray For Death 5) This Is War and 6) Set To Explode. Pre-order up shortly!



















L.O.C.:
"Grand Cru " 12" EP
out March 9th 2015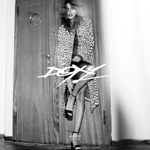 NIKI BERNARD:
"DOXY" 12" EP
out October 13th 2014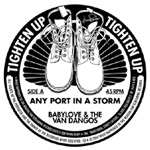 BABYLOVE & TVD:
"Any Port in a Storm" 7"
out May 16th 2014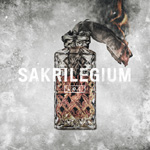 L.O.C.:
"Sakrilegium" 2xLP
out January 30th 2014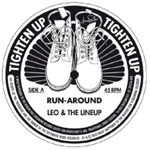 LEO & THE LINEUP
"Run-Around / Gotta Go" 7" out December 13th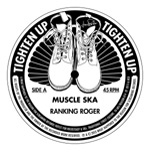 RANKING ROGER
"Muscle Ska / Civilization" 7"
out August 15th 2013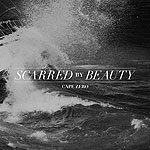 SCARRED BY BEAUTY
"Cape Zero" LP
out August 30th 2013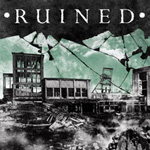 RUINED
"Ruined"
(Green Edition)
7" EP out May 3rd 2013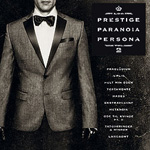 L.O.C.
"Prestige Paranoia Persona Vol. 2" LP
(Regular Edition)
out November 5th 2012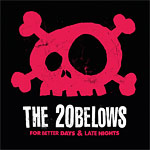 The 20belows
"For Better Days & Late Nights"
(2 x vinyl. Ultra Limited Edition)
12" out May 24th 2012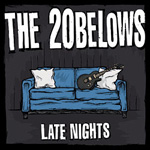 The 20belows
"Late Nights"
(Regular Edition)
12" out April 26th 2012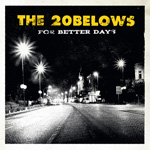 The 20belows
"For Better Days "
(Regular edition)
12" out April 26th 2012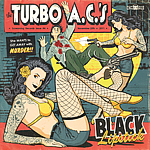 The Turbo A.C.'s
"Black Lipstick"
(regular edition)
7" out Nov 25th 2011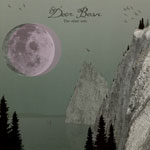 Deer Bear
"The Other Side"
(regular edition)
12" EP out Sep 26th '11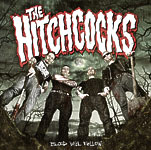 The Hitchcocks
"Blood Will Follow"
12" vinyl out June 2010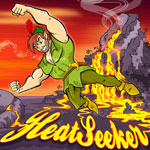 Various Artists
"Heatseeker"
10" vinyl out Sep. 2009