| | |
| --- | --- |
| RUINED ULTRA LIMITED SOLD OUT! | May 8th 2013 |

It's always nice when we can announce sold out items and it happened again thursday at the RUINED release party; all ultra limited copies were sold before the end of the night!

A large chunk of the 3 different regular editions were sold as well, so if you're interested in all copies be sure to get the bundled before it's too late. They're selling here!
Next RUINED show is with the legendary Bulldoze from New York on May 24th at HUSET Kbh. Don't miss it.

| | |
| --- | --- |
| RUINED PRE-ORDER AVAILABLE! | April 20th 2013 |

It's Record Store Day today and what better way to mark that day by starting the RUINED pre-order!

You can now pre-order all 3 different colour versions - coke bottle green, transparent beer and deep purple transparant - plus you can order the 3 package bundle at a cheaper price! You can find all options right here in the shop!
On May 2nd at BETA, Copenhagen you can buy your presale copies exclusively at the show. See you in the pit!
| | |
| --- | --- |
| RUINED - COVERS & COLOURS! | April 16th 2013 |

There is less than 3 weeks until we unleash the debut EP from local hardcore act RUINED - and now we're finally ready to reveal the cover artwork and the vinyl colours!

There will be 3 different colour versions - coke bottle green, transparent beer and deep purple transparant. Naturally we're making the covers match the vinyl colours and each version will come in 100 copies. The tracks are as follow: 1) VI 2) Expired 3) Restless Soul 4) Pray For Death 5) This Is War and 6) Set To Explode. Pre-order up shortly!
| | |
| --- | --- |
| 1-DAY HARDCORE SHOWDOWN ON AUGUST 17TH! | April 8th 2013 |

Again this year we're getting ourselves involved in the 1-DAY HARDCORE SHOWDOWN in Copenhagen!

The event, that praises healthy living and independent culture, is running for the 3rd consecutive year. On August 17th it will go down in Amager Kulturpunkt using the 2 venues, Amager Bio and BETA as well as the outdoor area for food and stands. Announced now are WALLS OF JERICHO playing a Scaninavian exclusive and headling act SICK OF IT ALL. Se more here and buy your tickets here!
| | |
| --- | --- |
| RUINED - NEW BAND ON SCREAMING RECORDS! | March 9th 2013 |

We're extremely happy to announce that we will release the debut 7" EP by newly formed Danish hardcore band RUINED!
The band consists of past as present members of bands such as The Psyke Project, As We Fight, The Hitchcocks and Koldborn. The style is hardcore with respectable nods to melodic punk, metallic hardcore and crust.
The 7" EP offers 6 crushing tracks all recorded live in the studio. Release date is May 3rd and the 7" will come in 3 different versions of a 100 handnumbered copies each. On top of this we will have the ultra limited edition of 25 copies. Stay tuned for pre-order!
| | |
| --- | --- |
| 'WICKED WEEK' TO LAUNCH SOON! | January 4th 2013 |

Very soon we'll launch a new concept over at Screaming Store - for you guys only! Despite the very extravagant and cockney inspired name, 'Wicked Week', the concept is simple: for one week, monday to friday, we will list one exclusive, ultra rare item for sale on a first come first serve basis. One item pr day!
This will happen sometime soon (you never know how soon!) and will be for registered webstore members only. Over the years we've kept aside a small personal stash of ultra limited editions, test pressings and other gems - including a.o. L.O.C., Entombed, Turbo A.C.'s, etc. SIGN UP!
| | |
| --- | --- |
| HAPPY NEW YEAR! | December 30th 2012 |

What an absolutely cracking 2012 we've had! 2 L.O.C. full length albums, 2 7" pressings of what is already considered a collecters item by the ENTOMBED and not forgetting the amazing 3rd album from THE 20BELOWS as well as PARASIGHT's debut EP. A truely amazing year!
We also managed to launch our Screaming Store - the place where we will sell exclusive items by our artists! So sign up!
2013 we will launch a new outlet label specializing in rocksteady and ska releases. Details to be revealed later!
On this note - happy new year everyone!
| | |
| --- | --- |
| ULTRA LIMITED L.O.C. EDITIONS! | December 5th 2012 |

The wait is over - we have an update on the 2 ultra limited L.O.C. editions! True to tradition we're producing 25 ultra limited edition of each of our releases, so naturally this also goes for the vol. 1 & 2 of the "Prestige Paranoia Persona" albums.

Both editions come signed by artist and in 180 gram white vinyl with black cardboard inlays. The vol. 1 cover has a unique feature that we won't reveal :-) Wedn. the 5th of December at 21:00 CET they will be available at the Screaming Store - release & ship date December 12th!
| | |
| --- | --- |
| DONATING MONEY TO BRINKHOLM! | November 18th 2012 |

In August & September we auctioned off 5 ENTOMBED "When In Sodom Revisited" 7" bundles on eBay with the intention of donating all proceeds. We chose LandbrugsLauget, the Brinkholm farm, which is Denmark's only organic farm owned by share holders. They do an absolutely amazing job and set a perfect example how we are to take care of our environment. Therefore we had no doubt that we wanted to place our donation with them. From today and over the next couple of weeks we will auction of the final 5 ultra limited ENTOMBED 7"s. So if you're looking for this release now is your last chance! Happy bidding!
| | |
| --- | --- |
| ENTOMBED - ULTRA LIMITED EDITION! | November 11th 2012 |

As stated a week ago, when we launched our new webstore, 5 of the 25 copies of the ultra limited denim editions would be up for sale! It happened this morning and all 5 copies flew in a few minutes.

The 5 remaining copies we have of the ENTOMBED "When In Sodom Revisited" denim edition will be sold on eBay with all proceeds again being donated. More news on this next week!
Until then - be sure to sign up to our webstore and the newsletter so you get notified on other exclusive one-off offers!
| | |
| --- | --- |
| L.O.C. ALBUM OUT TODAY! | November 5th 2012 |

It's here - the 2nd volume of "Prestige Paranoia Persona" on 180 gram vinyl!

Just like "Prestige Paranoia Persona Vol. 1" this release comes in a beautiful gatefold sleeve with black diecut inlays. The lyrics and credits are printed on the inside of the gatefold.
The digital release is currently holding the #1 spot on the Danish album chart and is certified gold. The vinyl edition comes in 475 hand numbered copies. Buy it here!
| | |
| --- | --- |
| SCREAMING RECORDS WEB STORE OPEN! | November 4th 2012 |

It took some time but now we finally made it - the launch of our brand new and improved web store, which you can find right here!

Besides all our regular releases (at reduced prices!) you will over the next weeks be able to find some ultra rare items up for sale, a few out of stock records from our private stash and early next year we will be ready with some non-Screaming Records related items.
Also up for sale now are the limited Screaming Records merhandise. Very few copies made! ENJOY and spread the rumour!
| | |
| --- | --- |
| THE 20BELOWS TOURING THE US RIGHT NOW! | October 20th 2012 |

THE 20BELOWS are into the first week of their US tour that will ultimately end at The Fest in Gainesville later this month. You can see all the tour dates on the band's on Facebook.

THE 20BELOWS released their 3rd full length album, "Late Nights", in April 2012 and have since release been focussing on Europe. Selected festivals during summer, a European stint and a small handful of shows with Swingin' Utters in September. Next year the band will play another full European tour - stay tuned for details.
| | |
| --- | --- |
| NEW L.O.C. ALBUM OUT NOVEMBER 5TH! | September 26th 2012 |

The license for the vol. 2 of the "Prestige, Paranoia, Persona" album series by Denmark's biggest hip hop artist, L.O.C., is a reality! Just like we released the 1st volume in April we will now put out the 2nd volume on November 5th in an equally limited batch of 475 hand numbered copies.

Again the vinyl edition will come in a deluxe, heavyweight gatefold cover and the vinyl in virgin 180 gram vinyl. Shortly we will announce the various stores running the pre-order. The digital release will be put out Oct. 1st by SGMD donating all proceeds to Røde Kors.
| | |
| --- | --- |
| ENTOMBED 2ND PRESS SOLD OUT! | September 3rd 2012 |

We're very pleased and and somewhat surprised to announce that the re-press of the"When In Sodom Revisited" 7"- the gold edition - is now sold out. 2 weeks it took since the release.

If you didn't catch the release there are still shops scattered around Europe carrying the 7". In Denmark check out Record Pusher, in Czech Republic please go to Insane Society, in Norway AfterMath Music have some copies and our good friend in France and Holland, Sonic Rendezvous, have some copies left.
| | |
| --- | --- |
| ENTOMBED 2ND PRESS OUT TODAY! | August 20th 2012 |

The pre-order has been up for some time and surprisingly a lot of orders have been coming in; more than likely because the 1st press turned out to sell out in a matter of 4-5 days. But today it's the official release day of the "When In Sodom Revisited" 7" golden edition; meaning you can also obtain the copy in various shops around Europe.

On a different note - the 5 x 7" bundles that have been up on eBay are now all auctioned off. As soon as we get the final charges we can reveal who will get the donation from the proceeds!
| | |
| --- | --- |
| THE 20BELOWS TO TOUR EUROPE AND THE US! | August 17th 2012 |

In September THE 20BELOWS will play 3 exclusive European shows as special guest for US street punk rockers SWINGIN' UTTERS. Copenhagen and Berlin are confirmed at the moment but for regular updates and final show listings be sure to follow the band on Facebook.

Then in October the band will embark on yet another US tour, the first one in support of "Late Nights". Shows will be build around the legendary festival The Fest in Gainesville. All shows will be posted on the band's Facebook site as they're being confirmed.

| | |
| --- | --- |
| ENTOMBED 2ND PRESS TO BE RELEASED! | July 18th 2012 |

We're very, very happy to inform that we've agreed on a limited 2nd press of the sold out ENTOMBED 7" "When In Sodom Revisited"! It took only 5 days for the 1st press to sell out and the interest and response has been nothing short of tremendous. So to accommodate demand a limited 2nd press will be released on August 20th.

This edition will also come in 475 hand numbered copies on 70 gr. vinyl - but both vinyl and cover will be gold as opposed to the original silver edition. Pre-orders start August 1st.

| | |
| --- | --- |
| SUMMER UPDATE! | July 16th 2012 |

A lot of stuff going on - so time for another update!

This saturday we will all be at the 1-DAY HARDCORE SHOWDOWN in Pumpehuset, Copenhagen with a stall. We will selling some exclusive items that we're not listing in our webshop! Brand new college jackets and college sweat jackets and of course some cool vinyl for the collectors!

We will also be present at the West Coast Riot and Danmarks Grimmeste Festival, so stop by and say hi!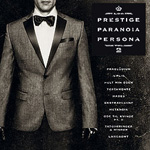 L.O.C.
"Prestige Paranoia Persona Vol. 2 " LP
(Regular Edition)
out November 5th 2012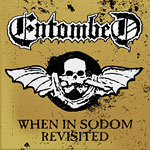 ENTOMBED
"When In Sodom Revisited" - 2nd press
(Regular Edition)
7" out August 20th 2012

SOLD OUT!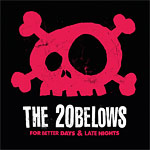 The 20belows
"For Better Days & Late Nights "
(2 x vinyl. Ultra Limited Edition)
12" out May 24th 2012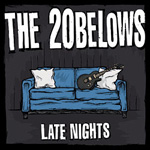 The 20belows
"Late Nights "
(Regular Edition)
12" out April 26th 2012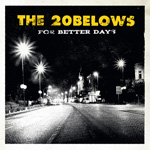 The 20belows
"For Better Days "
(Regular edition)
12" out April 26th 2012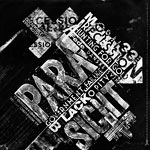 Parasight
"Moral Recession "
(Ultra Limited Edition)
7" out Feb 23rd 2012

SOLD OUT!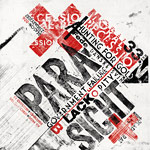 Parasight
"Moral Recession "
(regular edition)
7" out Feb 23rd 2012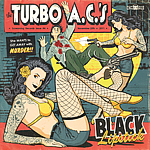 The Turbo A.C.'s
"Black Lipstick"
(regular edition)
7" out Nov 25th 2011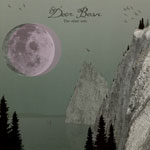 Deer Bear
"The Other Side"
(regular edition)
12" EP out Sep 26th '11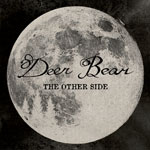 Deer Bear
"The Other Side"
(ultra limited edition)
12" EP out Sep 26th '11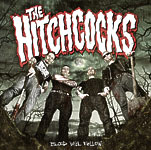 The Hitchcocks
"Blood Will Follow"
12" vinyl out June 2010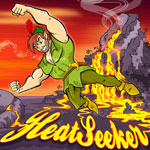 Various Artists
"Heatseeker"
10" vinyl out Sep. 2009